NaturMed Hotel Carbona**** Hévíz - thermal hotel in Heviz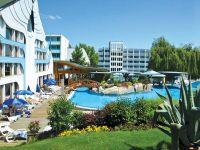 Heviz
Online Reservation
8380 Hévíz, Attila u. 1.
Room reservation phone: 00-36-1-2279614
The 4-star spa thermal hotel NaturMed Hotel Carbona**** is situated in Mediterranean environment in Heviz, offers open air fun bath with a water surface of 1000 m2, a thermal bath evoking the atmosphere of Roman times and numerous opportunities for therapeutic methods and wellness all year round!
---
NaturMed Hotel Carbona**** - Heviz


The spa hotel NaturMed Hotel Carbona**** is situated in the centre of Heviz, in the heart of a 10,9 acre large park, about 500 meters from the biggest natural spa of Europe – Lake Heviz.
The hotel has a guarded parking lot.

Rooms:
The hotel offers 251 air conditioned rooms with balcony. Each room has private bathroom (with bathtub or shower, hairdryer), telephone, Sat-TV, radio, minibar and safe. There are 9 suites, 1 presidential suite and special rooms for handicapped and allergic people. Extra bed can be required in the rooms.

Hotel Carbona Hévíz - Gastronomy:
The air conditioned Attila Restaurant of the hotel offers Hungarian and international specialities, reform-, diet- and vegetarian cuisine and rich buffet breakfast. The Viktória terrace with a café, the Carolina drink bar with live music, the Platán bar with special cocktails as well as the poolside Neptun Grill are at the guests' disposal.
 
 

 

 

 

 

 

 

Baths

Thermal bath and spa completely renovated in Roman style: fed from the hotel's own well-spring (33-36ºC), thermal pools, whirlpool, Kneipp-treading basin, resting hall.
Open-air visual bath (35ºC): partly covered water surface, whirlpool bath, whirlpool beds and standing, side and neck massages, splash pool and water kiddy slide, Mediterranean sun-bathing park, playground for kids.

Swimming pool (28ºC): covered pool of size 25 x 12,5 m, directly connected to the visual bath section.

Sauna-Island: Finnish sauna, aroma chamber, steam bath, tepidarium, salt chamber, relaxing room

  

Traditional Heviz therapies

NaturMed Hotel Carbona**** offers traditional therapeutic services for the treatment of all kinds of chronic diseases of the motor organs and gynaecological diseases. For example: massages, mud pack, sulphur pack, fluor pack, underwater massage/tangentor, hydroxeur-tub bath, weight bath, carbonic acid bath, hydrogalvan, curative gymnastics (individual/in groups), therapeutical exercises, electrotherapy, lab-examinations and dental treatments.

The cures include the initial and control examination.

 

Wellness-Vital treatments

Tests about the biological condition of the body: Biofit test

Massages

Baths enriched with herbs and aromatic oils

Oriental exercises: Tai Chi, yoga, autogenous training, Thai, Shiatsu and Yumeiho massage

Beauty Farm: hair dressing, manicure-pedicure, cosmetics, face-, body- and cellulite- treatments, solarium

Fitnes room, tennis courts with trainers, rent-a-bike

 

 

Thalasso therapy: from 2004 we offer relaxing, mineral-supplying, energizing and slimming treatments with sea-water and micronised seaweeds as well as complete cures using the products of Thal'ion.

 

 

Detoxifying and fast cures

We organize therapeutic fast Buchinger-Lützner style with potato-, asparagus-, strawberry-, melon- and grapes-diet.

 

 

Naturmedicina-Vital treatments

General medical examination (Biofit test)

Fitness, wellness, vital packages

Buchinger-Lützner style purifying cure

Acupuncture

Colon-hydrotherapy

Autogenous training

Massages (Swedish, whole body, aroma, foot, Thai, Shiatsu and Yumeiho)

Vodder type lymph massage

Hydro-jet

Cupping

Herbal bath and pack

Relaxing bath with aromatic oils

Exercises (tai chi, yoga)

Morning gymnastics, aqua-jogging

Light-therapy (Solux, Evolite)

Kneipp therapy (treadmill, alternating shower)

 

  
Sights in the region:
Hévíz – the biggest natural thermal lake in the world
Zalaszanto – Buddhist shrine (Stupa)
Kis-Balaton – National Park
Keszthely – Festetics Castle, Doll Museum
Sumeg – fortress
Balatonederics – Africa Museum, Safari Park
Tapolca – lake-cave
Cserszegtomaj – Margit look-out
Gyenesdiás – Festetics look-out
Badacsony – taverns, wine cellars, wine tasting
Other Hotels in Hévíz: Hévízi Szállodák Hotelek
---
Services:
Beauty and Health

Other treatments

,

Other medical services

,

Balneotherapy

,

Hydrotherapy

,

Dentist

,

Mud pack

,

Thermalbath

,

Electrotherapy

,

Hydroelectric treatments

,

Rheumathology

,

Solarium

,

Beauty salon

,

Hair salon

,

Beauty parlour

,

Massages

Business and Conference Facilities

Film recorder

,

Lighting system

,

Microphone

,

Video

,

Catering

,

Overhead projector

,

Flipchart

,

Slide projector

,

Conference room

,

Internet access

,

Air-conditioning

,

Meeting room

,

Ballroom

Gastronomic Speciality

Café

,

Dietary cuisine

,

Vegetarian cuisine

,

International dishes

,

Hungarian dishes

,

Buffet breakfast

,

Restaurant

Hotel Special Facilities

Allowance for children

,

Change

,

Baby-sitter available

,

Bus parking area

,

Elevator

,

Pets allowed

,

Dry cleaning

,

Multilingual staff

,

Wheelchair access

,

Organisation of programs

,

Room service 24h

,

Laundry

,

Closed parking

,

Rent-a-car

,

Own garden

,

24 hour open reception

Services in the Rooms

Radio

,

Bath with tub

,

Balcony

,

Telephone

,

Non-smoking room

,

Satellite TV programs

,

Minibar

,

Hair drier

,

Shower

,

In-room safe

,

Air conditioning

Wellness, Fitness, Relaxing

Yoga

,

Thai chi

,

Sports equipment rental

,

Tennis

,

Solarium

,

Fitness room

,

Indoor swimming pool

,

Adventure bath

,

Sauna

,

Jacuzzi

,

Billiard
---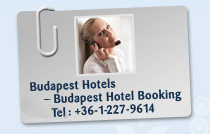 Online Reservation
NaturMed Hotel Carbona**** Hévíz - thermal hotel in Heviz
Search free rooms - check room rates
---
The room rates include: staying with half board, use of the the spa and wellness area: outdoor fun bath, swimming pool, sauna-island, wellness pool, thermal bath, use of the fitness center, bathrobe use, sunporch with deckchairs, dental check-up examination free of charge at the Gelencsér Dental (Monday -Friday), parking, recreational and preventive sports programmes, VAT. 
Tourist tax: 500,- HUF/person/night extra to pay from the age of 18 years. 
Extra bed: 14.700,- HUF/person/night. Full board: 3.900,- HUF/person/occasion.P ets: 6.000,- HUF/night. Discounts for children (in the parents' room): 0-9,9 years old children stay free of charge. 10-13,9 years old children pay 11.700,- HUF/child/night with half board.
---