Gellért Hotel**** Budapest - spa thermal and wellness hotel Gellert Budapest, Hungary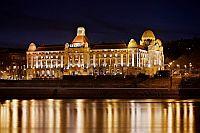 Budapest
Online Reservation
1111 Budapest, Szent Gellért tér 1.
Room reservation phone: 00-36-1-2279614
The 4-star thermal hotel Danubius Hotel Gellert located in the centre of Budapest, overlooking the Danube, is waiting for the guests who are looking for a traditional Grand Hotel with classical style. The spa hotel offers various types of rooms, 24-hour secured parking, thermal bath & spa and business centre. Hungary Budapest 4 star hotels online booking. Danubius Hotel Gellert is located at the foot of Szabadsag bridge, 300 metres from the Vaci street.
---
 Danubius Hotel Gellert **** Budapest - thermal and spa hotel Gellert
Danubius Hotel Gellert**** is one of the most traditional hotels in Hungary. The hotel was erected between 1916 and 1918 until opening to the public of that year. The outside wave pool was added in 1927 and the sparkling pool was constructed in 1934. Immediately after opening the Spa became well-known throughout the world and is the most popular in Budapest until today amongst foreign visitors.
Danubius Hotel Gellert is situated in the heart of Budapest at the foot of the Gellert Hill on the Buda side of the city with wonderful view to the Danube and the hill. It's an ideal place for both business and leisure travellers.
It's on the banks of the river a good ten minutes walk from the city centre, business areas and the nearest subway station, 6 kms from the Keleti railway station, 18 kms from Budapest-Ferihegy International Airport.
Hotel Gellert offers the following room types: 38 superior double rooms with bath (new, refurbished) and 13 suites with one bedroom & saloon and bath.
Every room has private bath or shower, minibar, direct dial phone, colour TV, in-house movie, CNN News, radio. Connecting rooms, 49 non-smoking rooms are available.
Child friendly services guarantee the resting without troubles.
Gastronomy:
Danubius Hotel Gellert offers a variety of gastronomic highlights to connoisseurs. The Duna Restaurant (member of Chaine des Rotisseurs) on the gallery level of the hotel with a view over the river and the city is waiting for the guests with internationally recognised gourmet cuisine. In the summertime the terrace is the perfect place to relaxation. The restaurant entertains the guests with live music and several other programmes.
The Café with home made confectionary and freshly brewed tee or coffee offers a perfect relax after a trip or a business talk.
In the Gellert Brasserie first class Hungarian and International cuisine, friendly service and a large selection of beer are awaiting for the guests.
The Gellert Lobby Bar located in the entrance hall is an important meeting point. You can enjoy the evenings with live music and cocktails. Coffee, snacks and drinks are served.
Local sights:
Buda Castle, Budapest University of Economics
Other hotels in Budapest operated by the management :
Danubius Hotel Gellert Budapest **** 4 star thermal and spa hotel in the centre of Budapest next to Gellert Hill - Hotel Gellert
Grand Hotel Margitsziget Budapest, Hungary - Danubius Grand Hotel Budapest **** spa and thermal hotel on Margaret Island
Danubius Health Spa Resort Helia Thermal Hotel Budapest **** wellness and thermal hotel next to the Danube in Pest
Danubius Health Spa Resort Margitsziget Budapest **** thermal hotel on Margaret Island in Budapest
Danubius Hotel Astoria Budapest **** 4 star Danubius hotel in the centre of Budapest
Danubius Hotel Flamenco - Budapest **** city hotel in Budapest
Best Western Hotel Hungaria, Grand Hotel Hungaria Budapest **** Hungary's largest hotel in the centre of Budapest
Hotel Budapest **** - Hotel in the centre of Budapest in Buda close to Moszkva sqaure - Hotel Budapest
Danubius Hotel Arena Budapest **** - 4-star conference hotel with wellness section close to Keleti Railway Station - Hotel Arena Budapest
---
Services:
Beauty and Health

Other treatments

,

Other medical services

,

Balneotherapy

,

Thermalbath

,

Hydrotherapy

,

Mud pack

,

Medical examination

,

Electrotherapy

,

Dentist

,

Rheumathology

,

Manicure

,

Solarium

,

Beauty salon

,

Hair salon

,

Massages

Business and Conference Facilities

Audio recording system

,

Stage

,

Notebook

,

Amplification System

,

Film recorder

,

Lighting system

,

Rostrum

,

Microphone

,

Video

,

Mobile podium

,

Catering

,

Flipchart

,

Overhead projector

,

Conference room

,

Internet access

,

Multimedia Projector

,

Slide projector

,

Meeting room

Gastronomic Speciality

Café

,

Pub

,

Drink bar

,

International dishes

,

Hungarian dishes

,

Restaurant

Hotel Special Facilities

Allowance for groups

,

Souvenir shop

,

Baby-sitter available

,

Allowance for children

,

Dry cleaning

,

Central safe

,

Room service 24h

,

Pets allowed

,

Organisation of programs

,

Elevator

,

Closed parking

,

Multilingual staff

,

Laundry

Services in the Rooms

Radio

,

Bath with tub

,

Telephone

,

Non-smoking room

,

TV set

,

Minibar

,

Movie channels

Wellness, Fitness, Relaxing

Outdoor swimming pool

,

Solarium

,

Fitness room

,

Sauna

,

Indoor swimming pool

,

Jacuzzi
---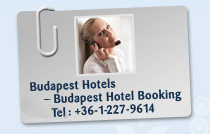 Online Reservation
Gellért Hotel**** Budapest - spa thermal and wellness hotel Gellert Budapest, Hungary
Search free rooms - check room rates
---
Reservation with credit card guarantee.
Prices include: buffet breakfast, free admission to the Gellért Bath once during the stay (for each additional entry, the hotel grant 50% discount on the daily ticket price), local tax and VAT.
Children under 12 years sharing the room with parents stay free.
Extra bed: EUR 40.-/night (can be required only in standard and superior double rooms)
Half board: EUR 18.-/person
Parking: EUR 13.5.-/car/day
Prices are not valid in double rooms for single use. Prices on request
Reservation can be cancelled with no penalty until noon (hotel local time) 48 hours before the check-in date. In case of late cancellation or no show the price of the first night stay will be charged.
---